Last update:
Created :
Written by Support InfoBridge
Overview
Due to security reasons it might happen that automatic license registration is prohibited by your IT department. All our products need a working internet connection to register correctly. But manual registration is also possible, follow this guide to register the product(s) manually.
How to
To register your product you will need to open the InfoBridge License Manager (Start > InfoBridge > InfoBridge License Manager) If there are multiple products you will need to select the required product and click the Update License button.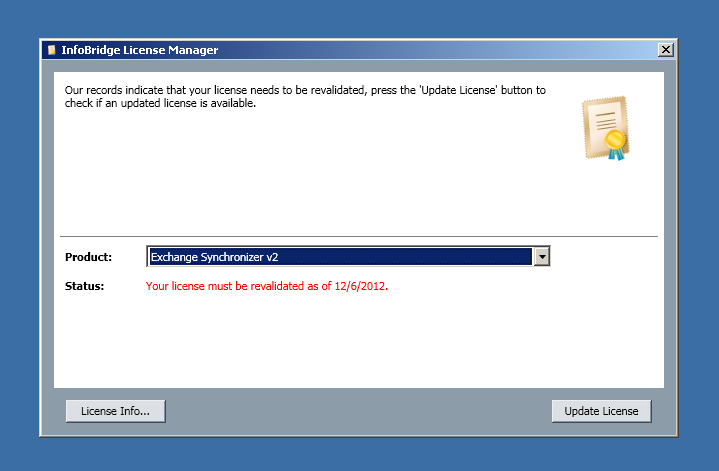 This will open a dialog box, which gives you the option to either load the license XML or, if you have not received it, you can send the newly generated text file
LicenseSupport.txt
from your desktop to
support@infobridge.com
.
The file LicenseSupport.txt supplies us with enough information to create the license XML for you.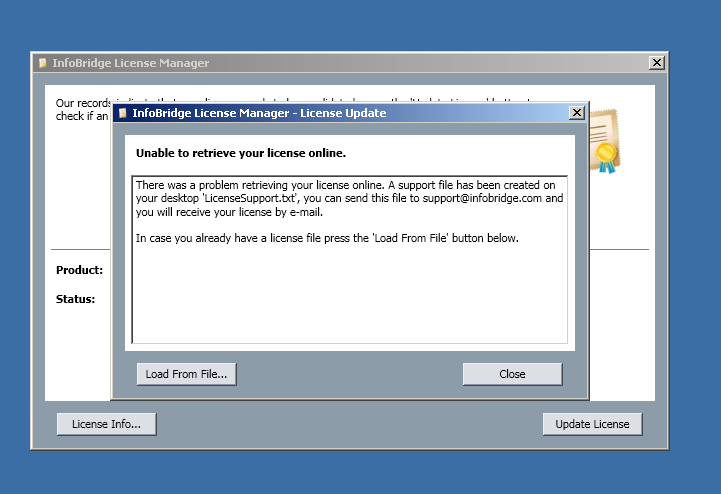 If you already have the license XML file, please click Load From File...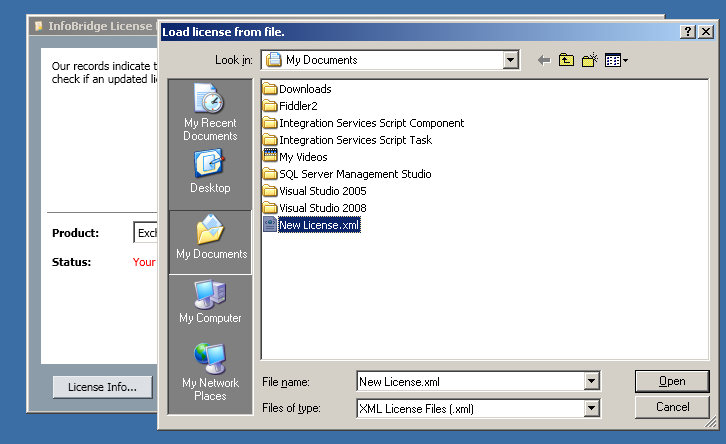 A dialogbox opens up where you can select your file, and click Open
This will update the license for your product and you're all set!
Repeat the steps for all other products which need to be registered manually.