Last update:
Created :
Written by Support InfoBridge
Overview
With the Synchronizer it is possible to synchronize private appointments both from Outlook and SuperOffice. Follow this guide if private appointments need to be synchronized in your environment.
How to
Because private appointments should remain private, a setting has been added which you need to configure for each user in the SuperOffice admin:
Start the SuperOffice admin
Go to 'Users' section
Select a Synchronizer user and click the 'License' button
Tick the 'Confidential activities' checkbox

Create a Private SuperOffice appointment
Add an appointment to your calendar
Make this appointment private
This is done by selecting your username in the 'visible for:' Pull-Down list
(Note: you can also select a group instead of a single user)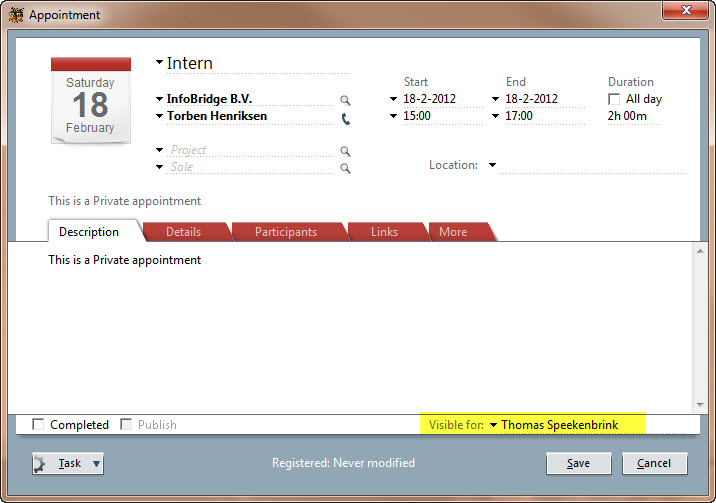 Your private appointment can easily be seen in the SuperOffice calendar as the text is shown in Italic, see below


After Synchronizing the appointment will be in your Outlook calendar, shown as private. Private Outlook appointments will have the lock icon highlighted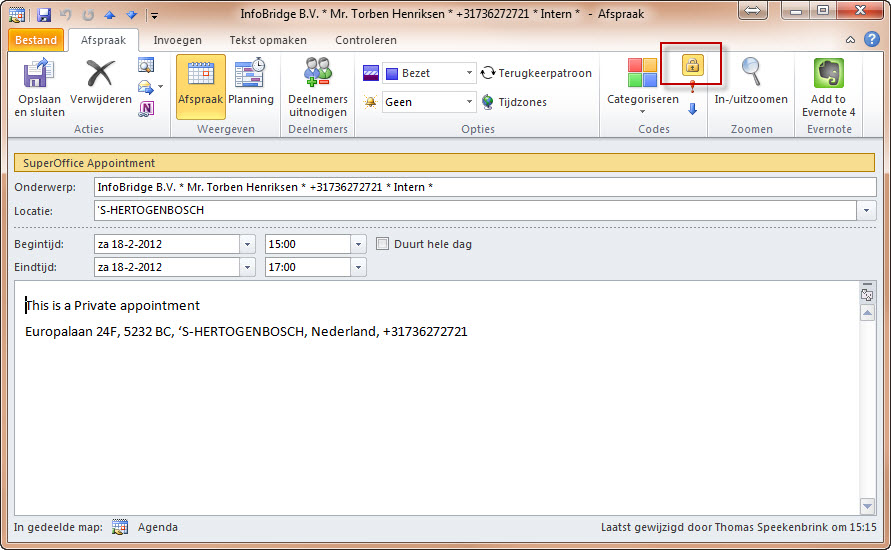 Create a private appointment in Outlook
This can be done by creating an appoitment & clicking the Lock icon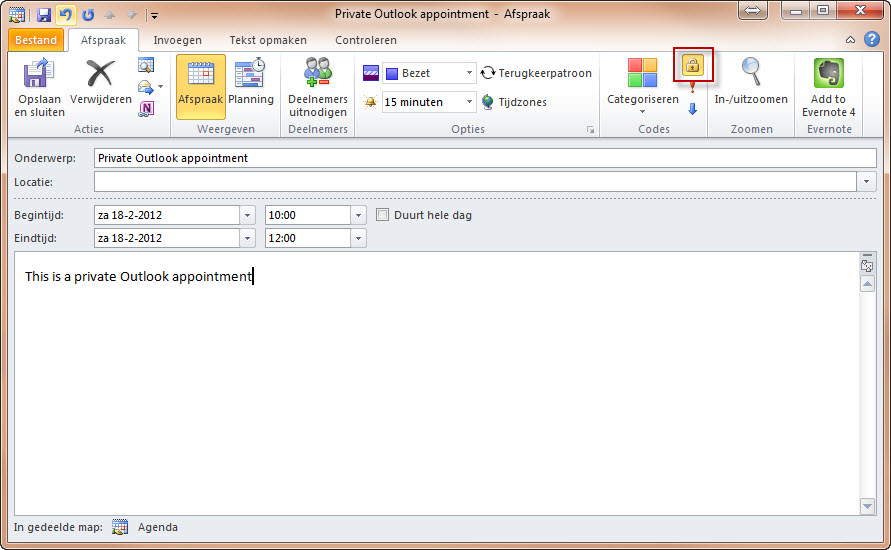 After this private Outlook appointment is synchronized into SuperOffice it will be visible in your SuperOffice calendar. The text is shown in Italic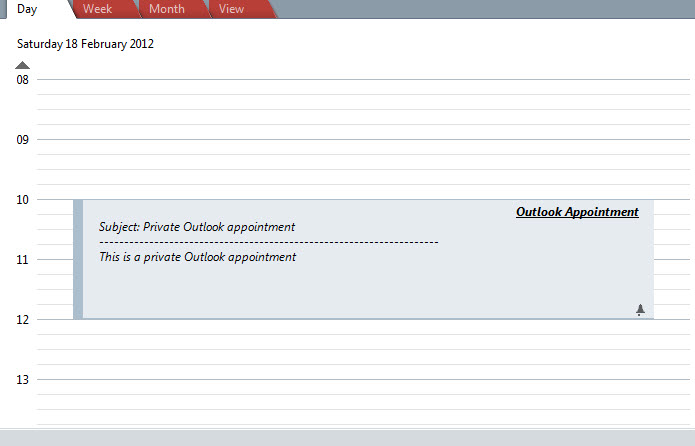 In the SuperOffice calendar of other users the appointment text is hidden. The only thing other users will see is that you have an appointment at a certain time, but the text is blocked from view.