Last update:
Created :
Written by Support InfoBridge
Overview:
We often receive the question if two people could edit the same InfoPanel at the same time / concurrently. Unfortunately this isn't possible.
The user who created the InfoPanel is the owner and is the only user who is able to modify the Panel. The owner is, however, able to share his InfoPanel publicy.
Follow this KB Article to find out how:
Tips:
Log into the InfoPanels
Click "Edit Device Profile"
This will open a similar screen as can be seen below. Set the InfoPanel to either Private or to Public (View only).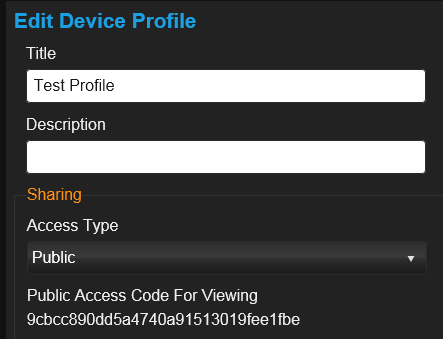 Now everyone with the Public Access Code could view your panel.
At the login screen please enter the code in the "Access Code" field and click login.