Last update:
Created :
Written by Support InfoBridge
Overview:
Before installing we always recommend performing a proper preparation. Good preparation will ensure a smooth installation & configuration of the InfoPanels.
Tips:
Verify the InfoPanels System Requirements

Please note, if the Microsoft .NET Framework 4.5 is installed, a reboot is required!

InfoPanels needs to be installed on a IIS server. Please verify the IIS version and other requirements
Please have the Database server name (or IP address) ready
Please create or choose a database user which has rights to create a database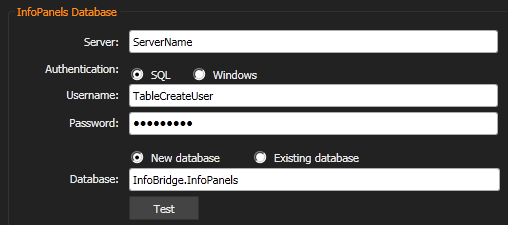 Please note, the option "Existing database" should point to an existing InfoPanels database, not an SuperOffice database!
SuperOffice
If you want to use InfoPanels with data from the SuperOffice database, please make sure the following requirements are met.

A database user which has access to the SuperOffice Database (for example the crm7 user). This account is being used when you launch the SuperOffice Configurator