Last update:
Created :
Written by Support InfoBridge
Overview:
When using DataSynchronizer, you probably have some User Defined fields (UDEF) where information is imported to. Sometimes, changes to UDEF fields are made, forcing us to update the Solution before the DataSynchronizer can run again.
Please note: From DataSynchronizer version 1.1.51 and newer, you no longer needs to recreate your solution after updating your SuperOffice User Defined fields.
How to:
To update you solution, please follow these steps :
Open DataSynchronizer
Right click on the SuperOffice Data Source
Select Properties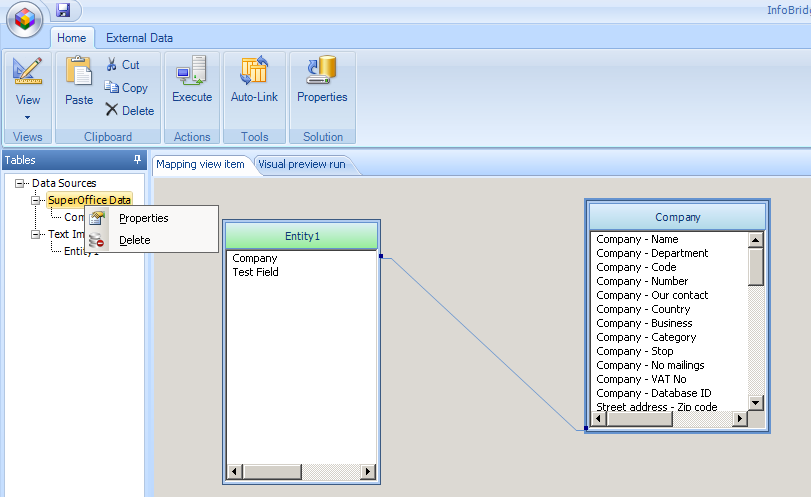 This will bring up the SuperOffice Database config screen
Click OK
It will show an "Updating tables" dialog box
Choose Yes to update your solution
After these steps, run your solution again.