Last update:
Created :
Written by Support InfoBridge
Overview
After starting the Domino Service you can check in the Eventviewer if it started correctly. When you see an Error like "Unable to open database connection", most likely there is something wrong with the Service Options in the Synchronizer Admin.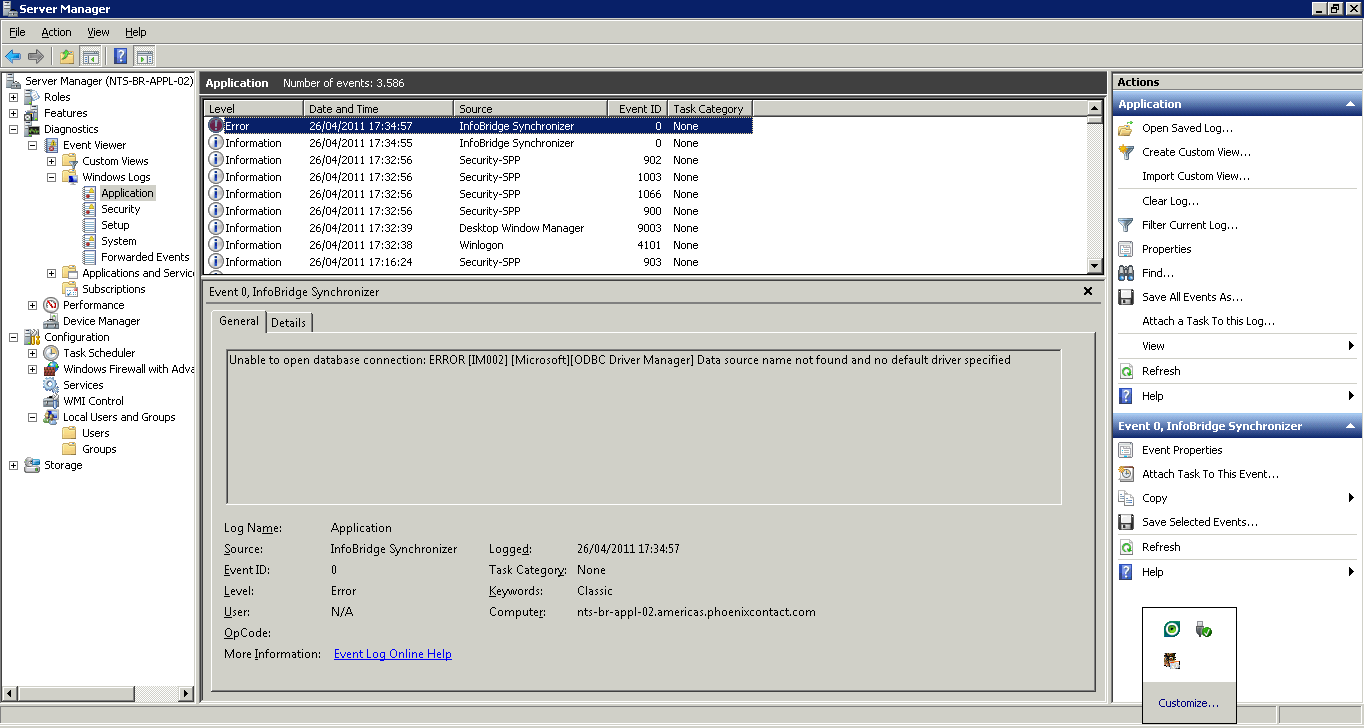 How to
Log into the Domino Synchronizer Admin
Switch to the Service Options panel
Please verify your settings
Restart the Domino Service
Check the eventviewer logging again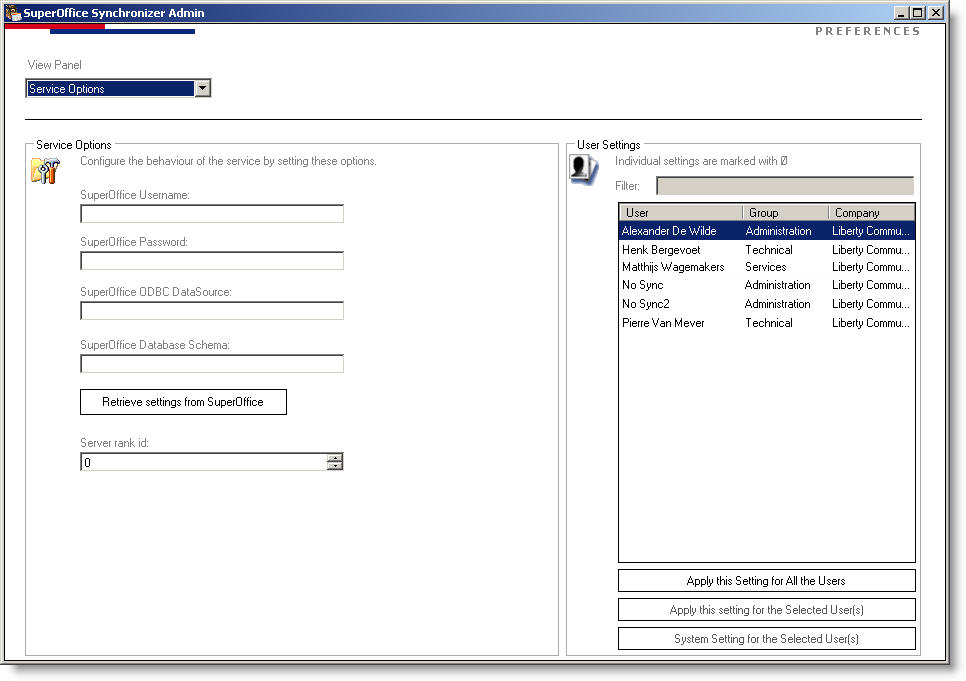 If the issue has not been solved, please contact our Support here.