Last update:
Created :
Written by Support InfoBridge
Overview:
Follow this article to get a better understanding of the Synchronization Rules for the Exchange Synchronizer EWS (Exchange Web Services) for Visma CRM.
Tips:
Complex recurrence pattern Outlook
The recurrence patterns in Outlook are more advanced than the recurrence patterns in Visma CRM. Users are notified of this incompatibility by mail.
Visma CRM recurrence pattern: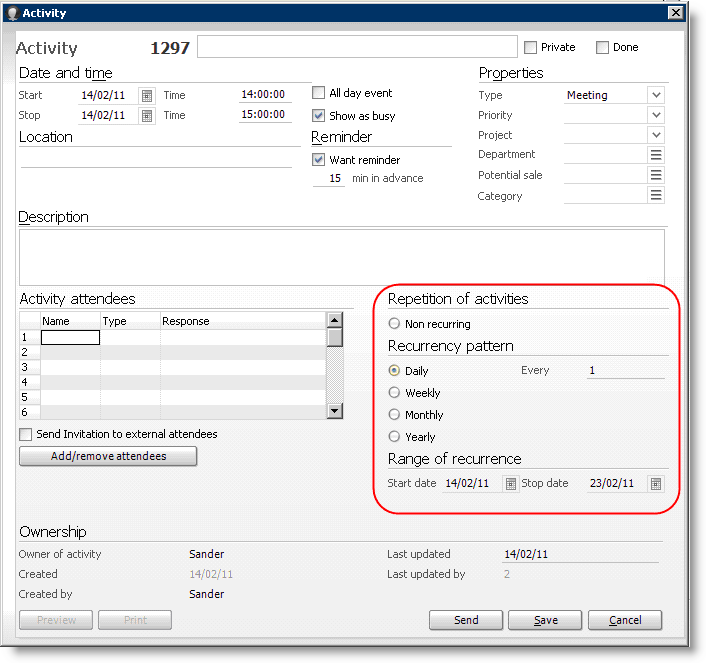 Outlook recurring pattern: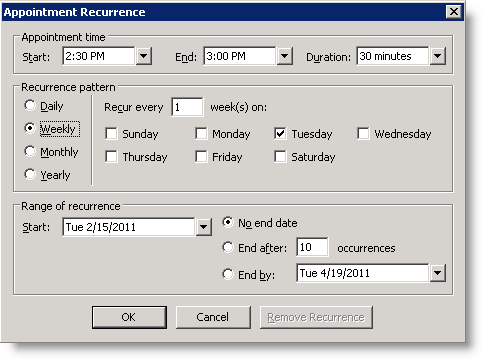 If an appointment is created with a complex recurrence pattern which is not supported by Visma CRM, the user gets the following email and the appointment is not synchronized.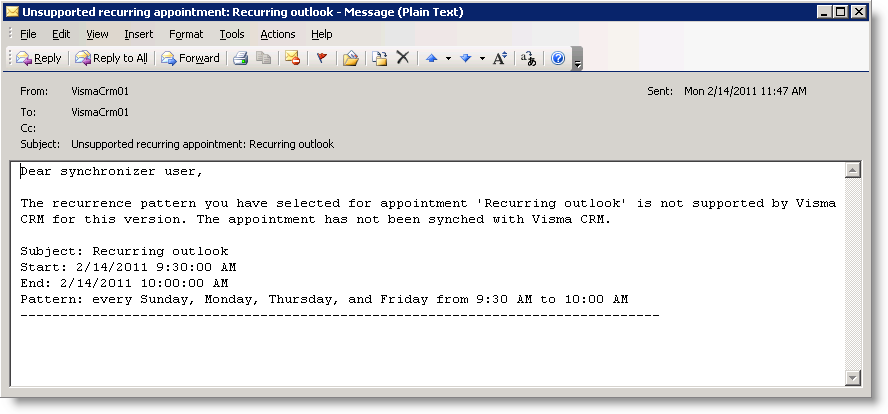 Invite External on false
When an appointment is created with an external attendee but the option "Send Invitation to external attendees" is not checked the external user doesn't get an email. The appointment will be synchronized to the calendar of Outlook but without the attendees.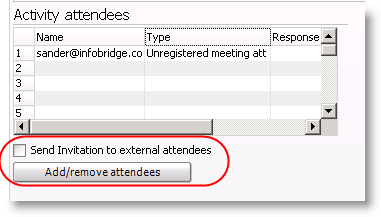 When you copy an appointment from one user to another user (in Outlook), Outlook will send a delete and create statement to Visma.
The old appointment will be deleted in Visma.
The newly created appointment in Visma is without the external attendee who was not sent to Outlook because the flag was unchecked within Visma CRM.