Last update:
Created :
Written by Support InfoBridge
Overview:
We almost always ask you for the exact Synchronizer version when you open a support ticket with our Servicedesk. There are a couple of ways to find out what the extact version is.
How to:
1) Check the SyncAdmin
If you open the SyncAdmin, check the top right for the version number.

2) If you start the Synchronizer GUI, it it also shown here: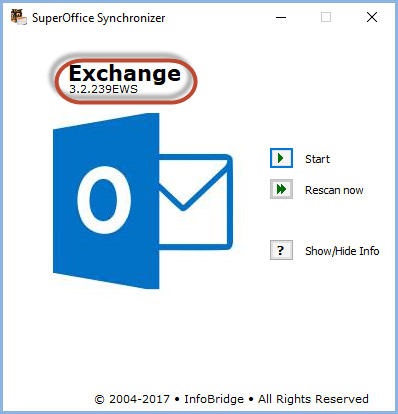 3) If you check the details for either the Synchronizer Administrator or Synchronizer GUI, it will be shown in the file details.