Last update:
Created :
Written by Support InfoBridge
Overview:
It might happen that when you are trying to log an email, that entries seem to be missing in the dropdown list.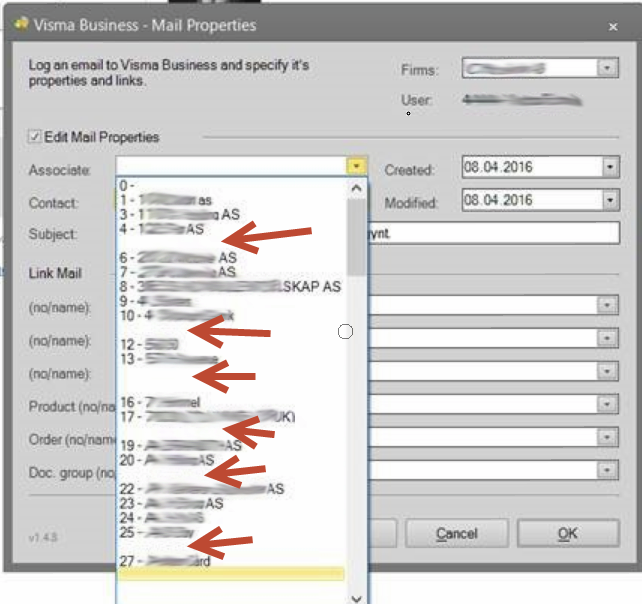 Follow this KB article on how to solve this issue.
How to:
The reason behind this behaviour is that a component used in the Mail Logger is unable to cope with scaling settings in Windows. This means that scaling must be disabled in Windows to be able to see the "missing entries".
After having changed the scaling, you will need to logoff/logon or restart your pc before the scaling is set back correctly.
Windows 10
Check the System > Display settings
Make sure the "Change the size of text, apps, and other items" is set to "100% (Recommended)"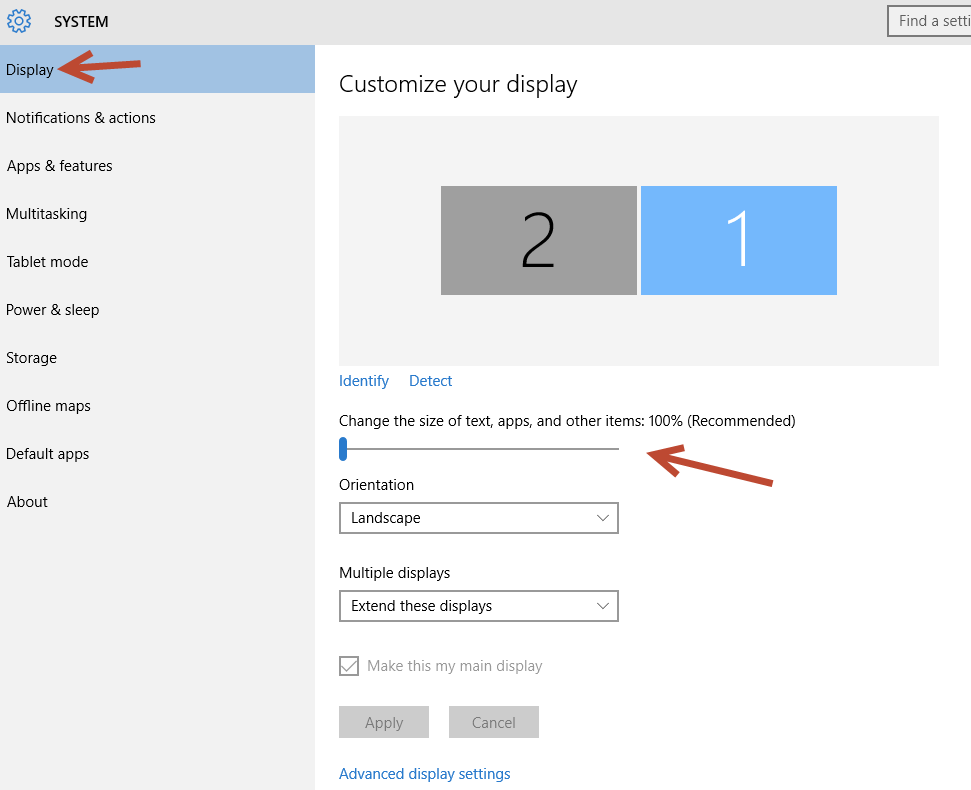 Windows 8
Check the PC and Devices > Display
Make sure the "More options" is set to "Default"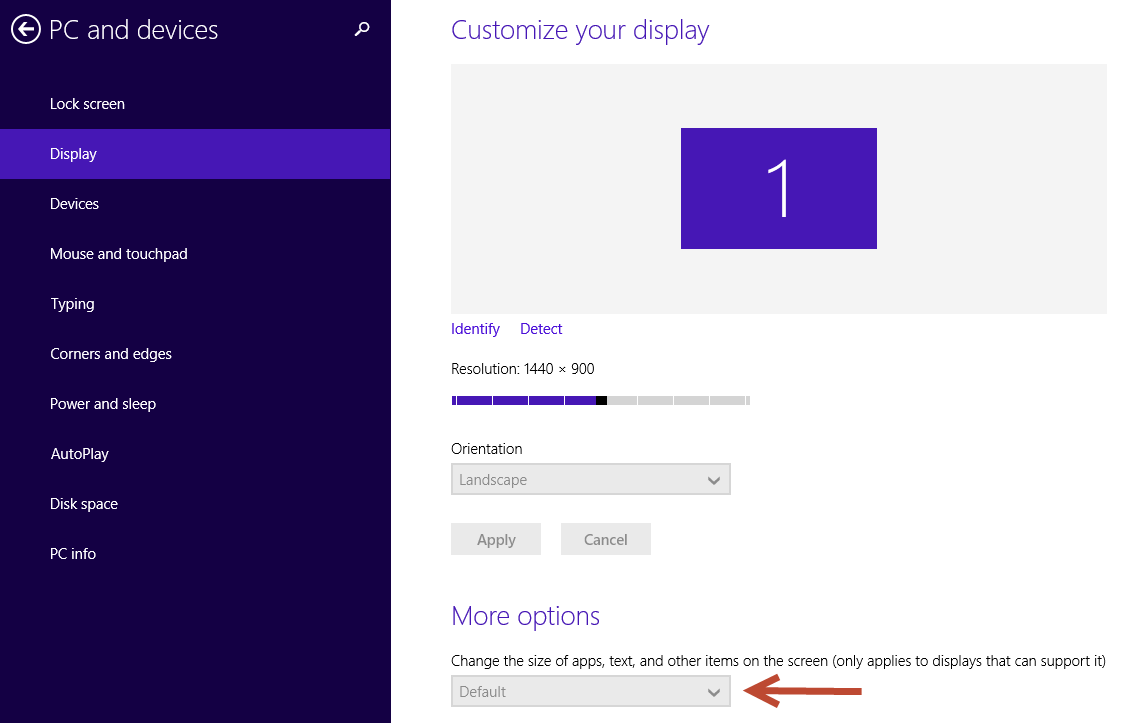 Windows 7
Check Control Panel > Appearance and Personalization > Display
Make sure that the "Make it easier to read what's on your screen" setting is set to "Smaller - 100% (default)"