Last update:
Created :
Written by Support InfoBridge
Overview:
Our software is hardcoded to check & refresh the license information once every month. But it might be that your server running the InfoPanels software is disconnect from the internet or your company might be running a proxy, prohibiting traffic to/from our license servers (more info). In such cases, the InfoPanels will stop functioning on the refresh date and will throw an error.
Follow this KB article if you need to manually update the license for the InfoPanels.
How to:
First: Contact our Support department by sending an email or starting a LiveChat session (bottom right).
Ask us for the license for your InfoPanels installation, which will be sent via email

Save the lic.xml file on a location which can be accessed from the InfoPanels server

Open a connection to the InfoPanels server

Copy the lic.xml file to the Bin directory in the InfoPanels installation folder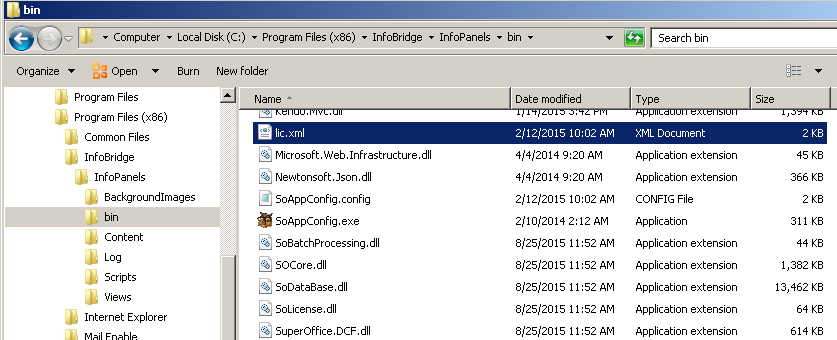 Open IIS
Reset the Application Pool (default: InfoPanels)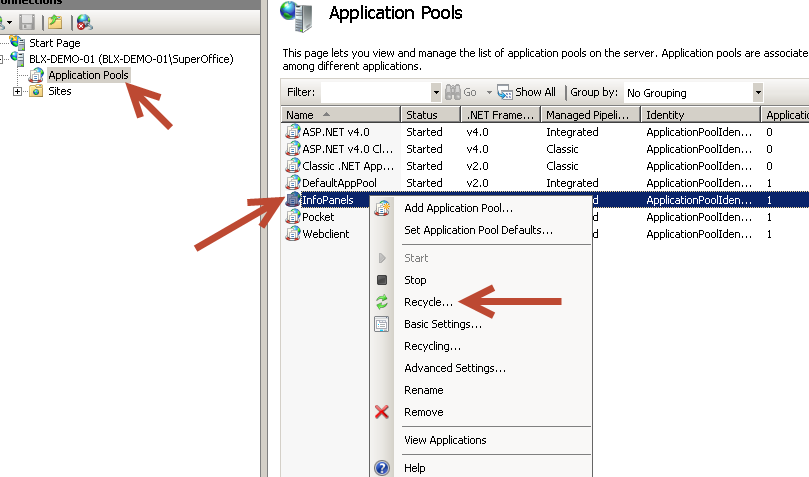 If that did not solve the issue, follow these additional steps:
Open a Command Prompt, started as Administrator (important!)
Fill in the command: iisreset and press ENTER
If done successfully, it will look like this
Look for the Internet services successfully restarted message. Try to login to the InfoPanels admin again, the license issue should be solved now.