Last update:
Created :
Written by Support InfoBridge
Overview
How to hide projects from users who are not a project member. 
How to
You have to use "Is (not) a member of the project" as special criteria. These can be found on the criteria dialog when you select the 'project, Entire record' entity as the target, then in the operator dropdown you can find these special criteria.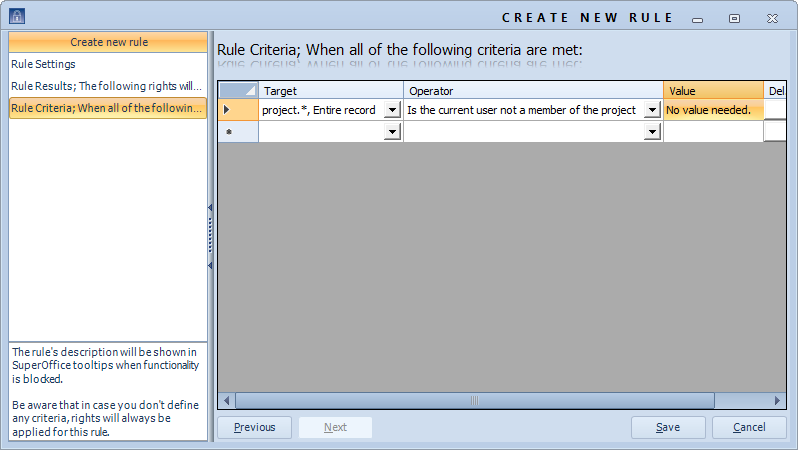 Here is an example of how these special operators work for contact:
https://kb.infobridge.com/hc/en-us/articles/115001926785-Use-Contact-Interest-as-criteria
Here is an example of how these special operators work for sales:
https://kb.infobridge.com/hc/en-us/articles/360009197673