Last update:
Created :
Written by Support InfoBridge
Overview
Today, almost every event is hosted via video. Whether it's a large conference, a meeting with customers or clients, or a drop-in with a colleague – the new go-to-venue is a video conferencing tool of your choice.
With the Synchronizer (from version 3.2.314) it is now possible for you to join any video meeting, hosted by the most popular video conferencing tools, virtually anywhere in the world, in just one click.
The following video conferencing providers are supported:
Zoom
Microsoft Teams
Google Meet
Cisco Webex
Jitsi Meet (free to use, no subscription needed)
Synchronize your video meetings
With the Exchange online Synchronizer it is possible to synchronize your video meetings from your external calendar to SuperOffice (at the moment Google is not supported yet)
From the external calendar
Create a new meeting in the external system with the option for a video meeting. In the example below a meeting is created in a O365 calendar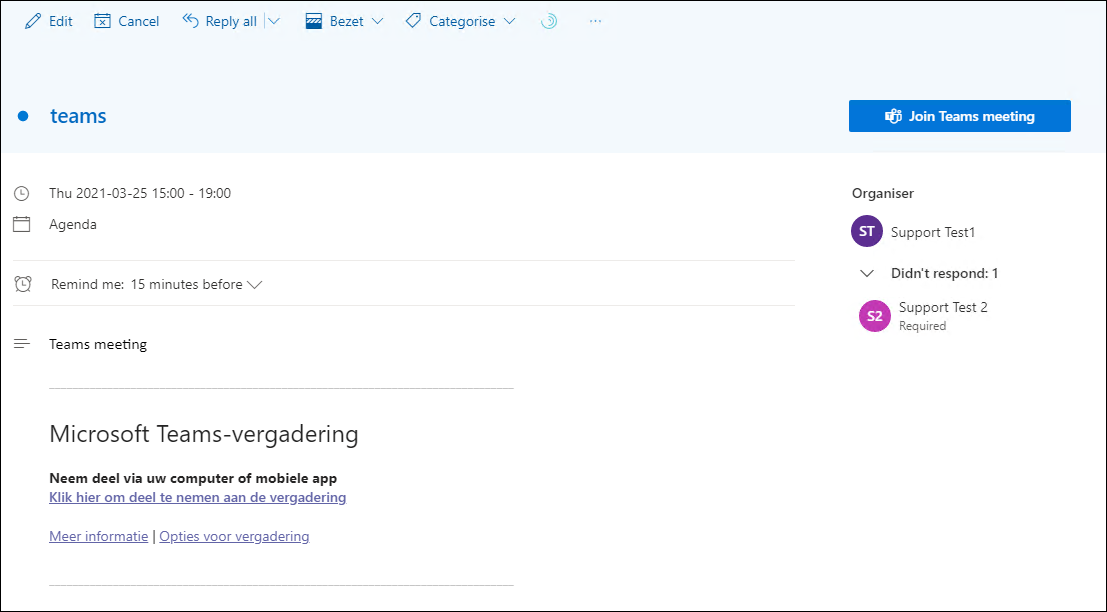 The Synchronizer will now detect that the appointment has a video link and will synchronize this to the SuperOffice calendar. You can start the video meeting by clicking the Join meeting button