Last update:
Created :
Written by Thomas Speekenbrink
Overview:
When using the Outlook/Exchange Synchronizer, you might use the functionality to sync Contacts from SuperOffice to Outlook. Only one-way sync is possible for Contacts. The reason behind it: Contacts are a very important entity in SuperOffice and a deletion from Outlook would have disastrous effects on the SuperOffice side.
Please note: if you have a "Lite edition" Synchronizer, this feature will be disabled.
How to:
First of all you have to create a new Selection Type in the SuperOffice Admin
Start SuperOffice Admin
Select Lists - Type (Selection)
Create a new List Item (e.g. Outlook Selection)
Click OK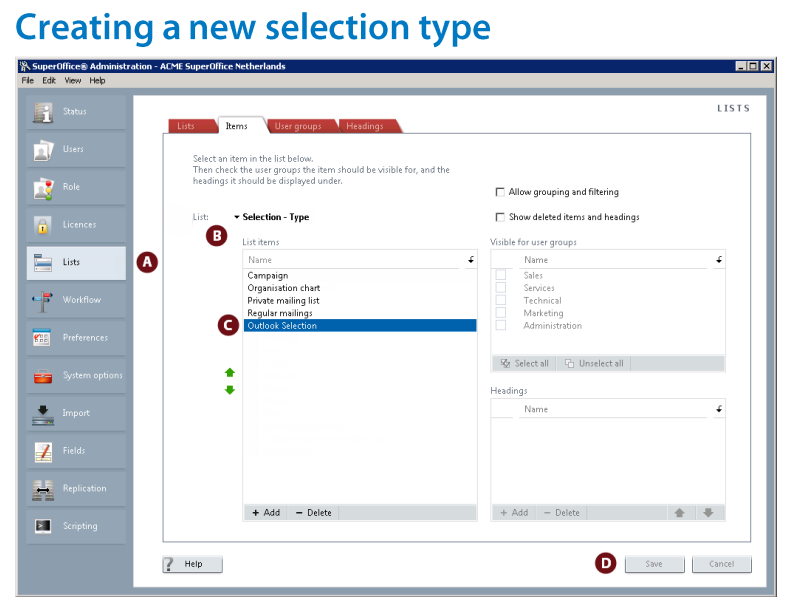 Next you have to setup the Synchronizer admin
Start the Synchronizer Admin
Select the SuperOffice CRM Settings panel
Tick the checkbox "Synchronize SuperOffice CRM Selections" (Option M in the picture below)
Select the Selection Type which you created in the SO Admin (e.g. Outlook Selection)
Click: Apply this setting for All the Users (or Selected Users)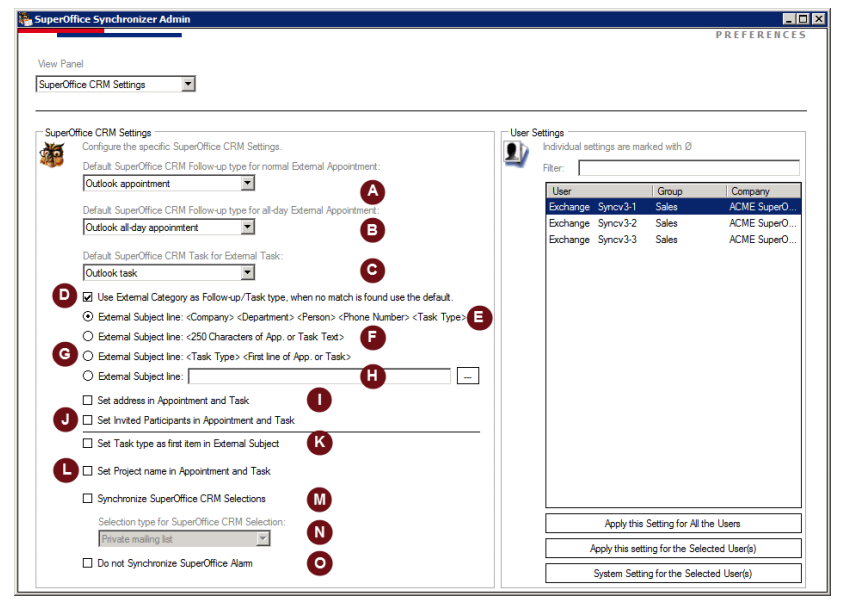 Last job to do is to create a new SuperOffice selection and add members. The SO Selection requires to following conditions:
Category needs to be the Selection Type which you created in the So Admin (e.g. Outlook Selection)
The Selection needs to be Static
You need to be set as the owner of the appointment
The selection should be visable for you only
As soon as you have created the selection, the contacts will be synced to your Outlook during the next Synchronization pass.